Overview
The United States consumes over 1,500 plastic water bottles PER SECOND. Over 85% of these bottles become garbage that ends up in landfills throughout the country. What can local artists do to create awareness?
Goal
To help make a difference, over 40 members of the (no name) Art Group in Philadelphia design artwork for a thermos alternative to plastic bottles. Artwork is interchangeable so any artist print can be inserted in the thermos. Each thermos sold for a $20 donation and featured in a local gallery exhibition that includes a hanging installation of 1,500 plastic bottles. Fundraiser to provide 100% profit. All proceeds donated to charity: water.
Creativity – Sustainability – Impact

charity:water is a non profit organization that provides clean and safe drinking water to people in developing countries. 100% of all public donations directly fund water projects!
Role/Responsibilities
All print & digital promotions
Sponsorship / fundraising
Campaign management
Event coordinator
---
Promotions
Print: Flyers, posters, brochures, magnets, packaging
Digital: Email marketing, social media, website presence with ecommerce functionality

---
Campaign Management
Part of the project is getting the local community involved. Volunteers help recycle then string together 1,500 plastic bottles to be featured in the gallery exhibition.
---
Event Coordinator
Art Exhibition & Fundraiser held at B Square Gallery
614 South 9th Street, Philadelphia, PA 19147
---
Artwork Gallery
Thermoses available for a $20 donation and includes 1 artwork print. A $60 donation purchases a "Collector's Edition" which includes one thermos and all 43 artist prints.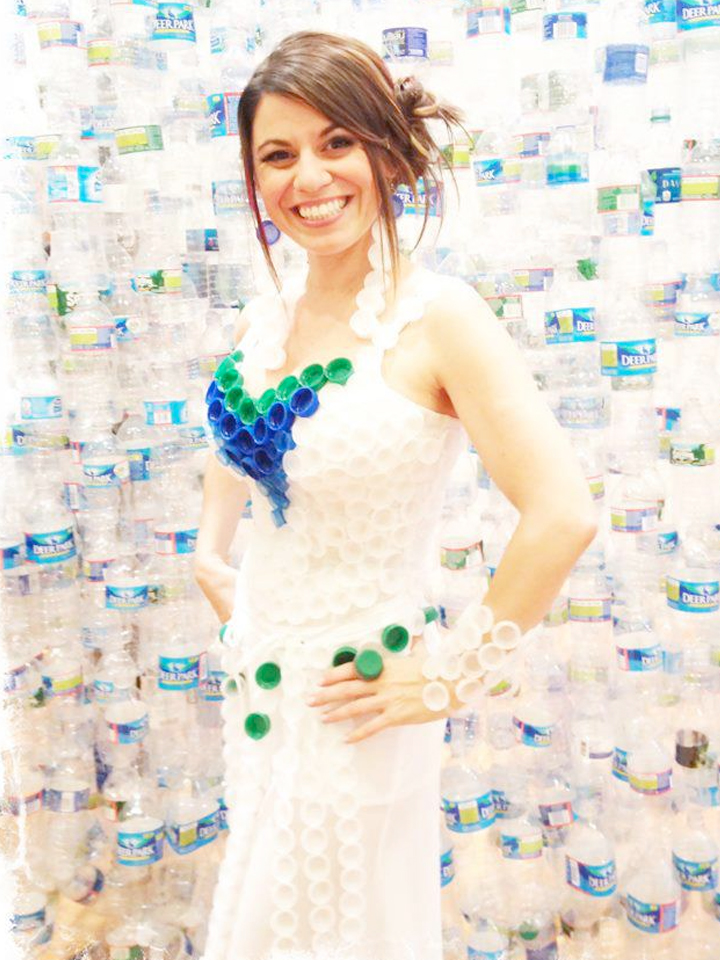 Reception Fashion!
Created from 1,500 plastic bottle caps, this self-made outfit was was worn to promote awareness, creativity and recycling.
The (no name) Art Group believes that everyone has creative potential and encouraged a variety of participants, amateurs to professionals, young and old.